At the very start of our journey, our founder and CEO Ciara wanted to put her best foot forward and find a fabric that wouldn't be of cost to the climate. The Bamboo plant had already been used before in fabric production and stood out to Ciara because the plant does so much good for the environment.
When Ciara received her first prototype, she couldn't help but notice how soft and cooling the fabric felt to the touch- this led to a clinical study held by UCD and Irelands and the UK's leading teaching hospitals.
Although the initial test carried out was to focus on the patients well being- the results yielded incredible results which can be found here. 
THEYA's Patented Bamboo Fabric.
Our patented bamboo mix fabric is extremely soft and breathable. Since we only use bamboo that is OEKO-TEX Standard 100 approved, you can be sure that it is free of harmful substances and will be kind to skin, even sensitive skin! Our fabric is proven to accelerate recovery post surgery as it is bacteriostatic, preventing the growth of bacteria commonly found at wound sites. Our clinical study demonstrates how wearing our bras can impact the recovery of women post breast cancer surgery. As part of the study, we had our unique bamboo mix fabric tested by independent experts in comparison to 100% cotton and fabric from our competitors bra (AMOENA).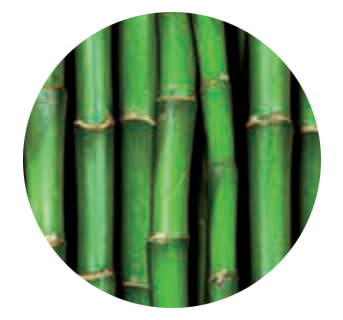 Our Favourite Bamboo Facts
1. Bamboo is the fastest growing plant on the planet. It can grow 3 feet in height in 24 hours under appropriate climate conditions. Unlike other woody plants, bamboo reaches maturity after only 3 to 5 years.
2. Bamboo is a self sustaining plant, it does not require fertilisers for growth. Discarded leaves of bamboo provide all the needed nutrients when they start to decompose.
3. Bamboo is widely used across east & south east Asia in medicine to treat infections and to accelerate the healing of wounds. Bamboo 'salt' toothpaste is one of the top consumed toothpastes in South Korea as it is popular for treating gum disease and gum related infections.
4. As well as being kind to skin, bamboo is as equally kind to our planet. Bamboo absorbs about 5 times the amount of carbon dioxide and produces about 35% more oxygen than an equivalent stand of trees, FACT!
5. Bamboo can also tolerate extreme conditions that most plants cannot. It was actually the first plant to re-green after the atomic blast in Hiroshima.
6. It's not a tree! Bamboo is classified as a grass and it is actually the largest member of the grass family.